Welcome!
We offer a wide choice of viols for beginners as well as advanced players. And we hope you enjoy our new designed pages! If you have any questions don't hesitate to contact us by e-mail (for phone calls in English please use the mobile number only!) We'll do our best to give you the information you need.
We've redesigned our website but there are still a lot of gaps that need to be closed in the near future - in honour of the former series the photo on the right show a maestro model from the old series with its typical open peg box (closed peg box with the new model!)
Like in our earlier hompages we've added the "go-on" link that you can find in any right bottom corner or each of our websites. Using these buttons means you can't miss a thing on this website.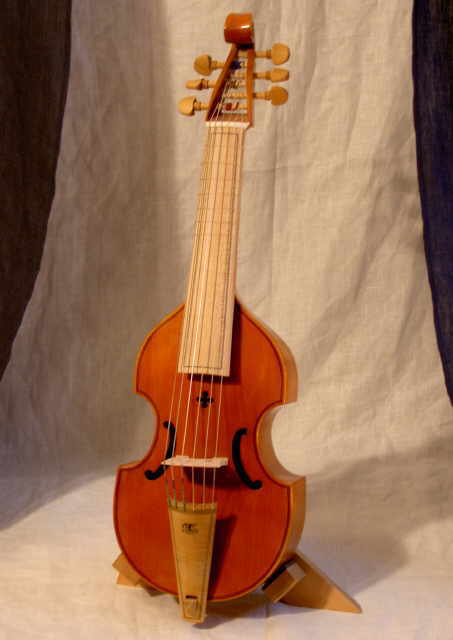 The english version of this website is for your information only! All items shown in this website are for order via mail, phone or e-mail only!